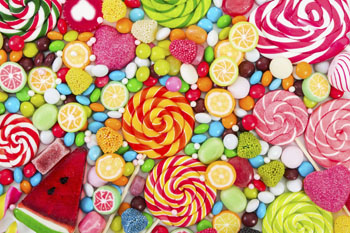 Colourings
Used to colour specific foods, medicinal products and cosmetics.
Unsere Produktpalette umfasst synthetische wasserlösliche Farbstoffe in Pulver- und Granulatform, aluminiumverlackte und natürliche Farbstoffe, sowie färbende Lebensmittel, die teilweise in Pulver- oder flüssiger Form sowohl in wasser- oder auch in öllöslicher Variante verfügbar sind.
Many of our colourings offer good to excellent solubility, heat stability and light fastness and only a low dosage is required.
Key areas of use:
Foods:
Drinks, confectionary (e.g. pudding powder, instant products, sweets, general dessert products, ice-cream, soft drinks etc.)
Medicinal products:
General use
Cosmetics:
Shampoo, bubble bath, shower gel, liquid soaps etc.
The products meet the current EC regulations for all product-related data such as purity specifications, heavy metals etc. National regulations also currently apply.
On request, we can also offer specific F.D.A.-certified colourings for export (e.g. to Japan, USA).